"Costa has blamed a lack of shoppers on the High Street for a fall in like-for-like sales at the start of the year.
The nation's biggest coffee chain reported a 2% fall in like-for-like sales in the first three months of the year.
However, total UK sales growth were up by 5.2% thanks to new store openings, said Costa parent Whitbread.
Whitbread said early steps had been taken to demerge Costa from the group, a move announced in April.
In early morning trading in London, shares in Whitbread were up by 1.8% at £39.63.
Whitbread to spin off Costa chain
A simple change is cutting coffee cup waste
'Footfall weakness'
"Our stores remain highly profitable and deliver an excellent return on capital," said Whitbread boss Alison Brittain.
The firm added: "The UK like-for-like sales decline resulted principally from footfall weakness in traditional shopping locations, whereas travel locations continued to show good growth."
UK High Streets have been struggling in recent months with big names closing stores and restaurants and some retailers shutting down altogether.
Marks & Spencer, House of Fraser, Mothercare, New Look, Byron, Jamie's Italian, and Prezzo are all closing outlets.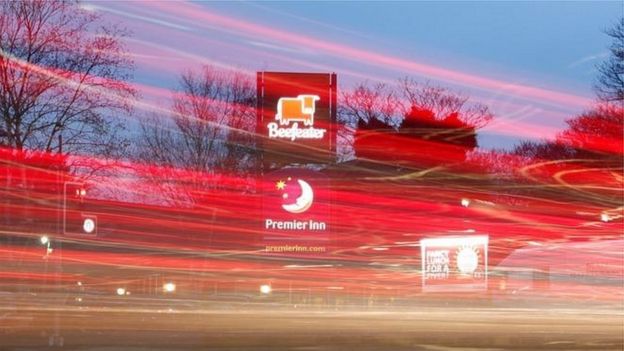 Meanwhile, Maplin, Poundworld and Toys R Us have gone into administration.
Costa said it was now actively refocusing its network towards "high-footfall and convenient locations".
The coffee chain has more than 2,400 UK coffee shops, as well as some 1,400 outlets in 31 overseas markets. Costa Express has 8,237 vending machines worldwide.
'Growth opportunities'
Whitbread acquired Costa in 1995 from founders Sergio and Bruno Costa.
As well as being the largest UK coffee chain, Costa is also the world's second largest chain and it wants to expand even further – it is looking to triple its presence in China, where it is second to Starbucks.
The spun-off Costa firm will be floated and listed as a separate business by 2020. A further update on the demerger will be provided in October.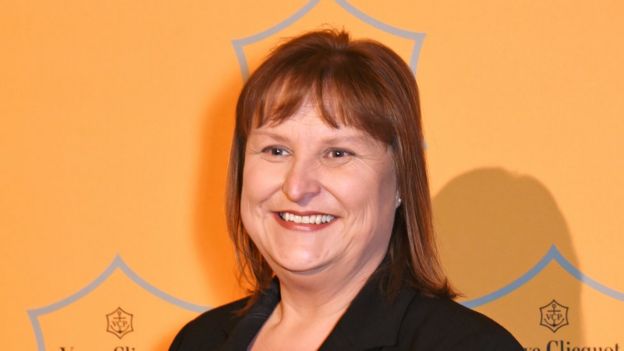 Meanwhile, Whitbread – whose other brands include hotel chain Premier Inn and restaurants Beefeater and Brewers Fayre – saw overall like-for-like sales fall by 1.3% over the first quarter period.
Boss Alison Brittain said the budget hotel market and the coffee market both presented long-term structural growth opportunities,
"Whilst we are cautious of shorter-term trading conditions in the UK, due to well publicised consumer trends, we are confident that we have the right strategies in place to enhance our UK and international market positions and ensure each business is well-positioned to thrive as a separate entity," added Ms Brittain.
Commentating on the Costa sales fall, analyst Neil Wilson from Markets.com said: "We have been seeing and warning about declining like-for-like at Costa for some time and this 2% drop is a concern about how the brand is performing on the High Street.
"Lower footfall is one thing, but we continue to see Costa facing tougher competition from artisan coffee retailers who are taking market share.""
‍
Source – BBC News