"Royal Bank of Scotland has announced that it is to close 162 branches across England and Wales.
The bank said that 792 jobs would go as a result and staff would be offered voluntary redundancy.
RBS branches in England and Wales, and the NatWest business in Scotland, had been intended to form the basis of a new "challenger bank".
However, that project was now not going ahead and the bank had reviewed its branch network.
Some 109 branches will close in late July and August 2018, while a further 53 branches will close in November 2018.
The BBC has asked RBS for a full list of the branches that will be closing.
An RBS spokesman said: "We are no longer launching Williams & Glyn as a challenger bank, and we now have two branch networks operating in close proximity to each other; NatWest and Royal Bank of Scotland, in England & Wales.
"As a result, we have had to review our overall branch footprint in England and Wales and we've made the difficult decision to close a number of Royal Bank of Scotland branches.
"Customers of Royal Bank of Scotland in England & Wales will be able to use NatWest branches instead for their everyday banking needs."
'Dark futures'
The latest branch closures follow existing plans to close 52 bank branches in Scotland that serve rural communities.
The Unite union has calculated that in the case of 71 of the 162 branches closing, customers will be forced to make return journeys of about 25 miles to reach another one.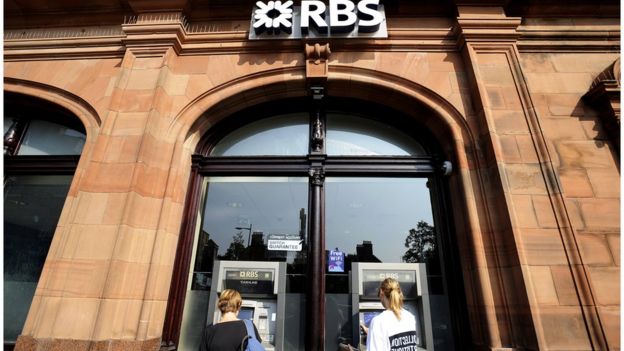 Rob MacGregor, Unite's national officer, said: "The Williams & Glyn saga rolls on as Royal Bank of Scotland continues with its shambolically poor management of this business.
"How does a taxpayer-funded institution spend £1.8bn on a failed IT project and in the next breath demolish the much-needed local bank branches?
"Today nearly 1,000 employees have finally been told of their dark futures because the bank has been calamitously managed for too long.
"Ending years of speculation, Royal Bank of Scotland has effectively turned its back on the Williams & Glyn customers and staff."
In February, following a campaign by local communities, RBS decided to keep 10 branches threatened with closure open till the end of the year.
Mobile banks
Unite is calling on RBS "not to abandon their responsibilities" to the communities that depend on the affected bank branches.
"These plans can not be put into motion, for the sake of consumers and staff," the union said.
"The reality is that as a result of these planned closures, the overwhelming majority of customers will find themselves without access to full banking facilities and in the most extreme examples, some will find themselves having to make a round trip of circa 130 miles."
RBS chief executive Ross McEwan recently defended the bank's closure of its Scottish branches, saying that mobile banks are serving 440 communities.
However, the bank has faced criticism from customers that the mobile banks do not stop in each location for long enough.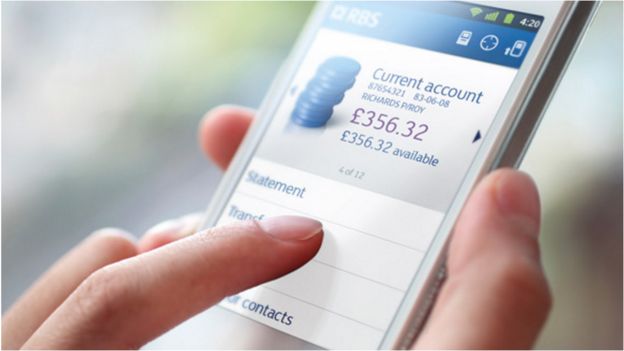 RBS has also tried to persuade customers to start using online banking and its companion smartphone mobile banking app.
But the bank has had to recognise that not everyone wants to handle their banking digitally.
It said in its statement: "We know that not all of our customers are comfortable or familiar with using online or mobile banking, so we have created a new specialist taskforce of TechXperts who will be dedicated to supporting our customers with training and support with digital skills.""
‍
Source – BBC News