"Nearly 650 shops and restaurants, run by a handful of major chains, have shut since the start of 2018 or are at risk of closure.
Maplin and Toys R Us sites account for half that total, according to analysis by BBC 5 live's Wake Up to Money.
Both chains fell into administration on the same day in February.
The remaining Toys R Us stores will close on Tuesday, when the American chain finally disappears from the UK's retail parks and high streets.
Administrators for Maplin are keeping its 217 shops open, but they are "under review" while a buyer is sought.
The BBC's analysis shows that cities have borne the brunt of these retail insolvencies, but towns across the UK have also been affected. Many already have a high shop vacancy rate.
Doncaster is one of 14 towns where four shops have been affected: two Toys R Us outlets are closing down, while New Look store and a Maplin shop are at risk.
It still has many major national chains, but according to research from PwC and the Local Data Company the town had a net loss of 13 shops last year – nearly 5% of the total.
Almost one in five shops in Doncaster are vacant, although the council says only 11% lack tenants.
Abs Chaudhry, who runs the X-ited clothes shop on Printing Office Street, said business rates were a big issue.
"Shopkeepers cannot afford the rates. There's that many shops empty that the landlords will even say 'take that shop on for free'," he said.
"But how can you take a shop on when your rates are £20,000? The council's not bothered because they just collect for central government."
Mr Chaudhry claimed a decision to move a bus station to the Frenchgate shopping centre significantly reduced footfall on his side of town.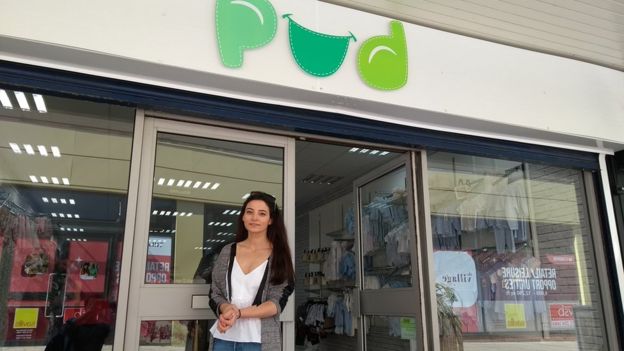 But a short walk away Fran Bishop said she was doing well after moving from a prime unit to the Waterdale, a 1960s precinct being revamped by the developer St Modwen.
"We've doubled turnover year-on-year so we are bucking the trend. We're doing things to push customers into the store. We do Facebook Live videos… we're pulling people in and we have customers all over the country," she said.
"We used to be opposite McDonald's but that was £17,000 a year for half the size. We moved up here because it was a regeneration area so we got a three-month rent period which has allowed us to build up the footfall. It's a bigger retail space and has no business rates."
Doncaster Council is hoping to make the town more of a leisure destination with a new cinema, more events and a revamped Wool Market that could be home to bars and restaurants.
Peter Dale, the council's regeneration and environment director, said: "Doncaster is adapting to the challenges of online shopping and trying to offer something that digital retailers cannot."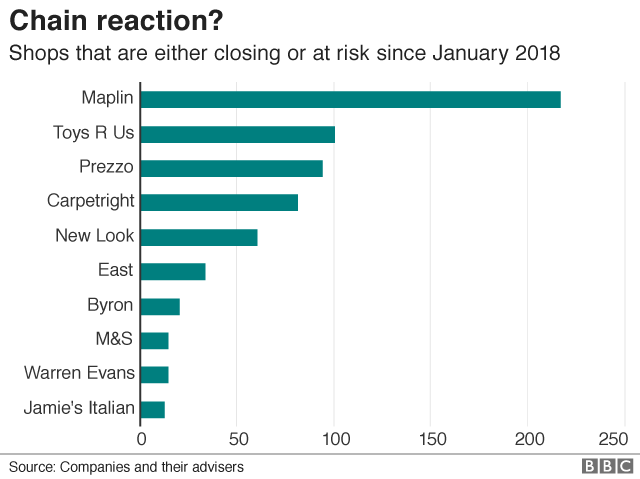 Bryan Roberts, a retail analyst at TCC Global, said some retail failures had been self-inflicted as firms failed to adapt to changing consumer behaviour.
"There are lots of nimble retailers out there. There've also been cost pressures like the minimum wage, and business rates – particularly those on the High Street."
A brace of other businesses have sought to ease their financial pressures through a company voluntary arrangement, another form of insolvency.
Carpetright and New Look are planning to close stores in this way, and the restaurant chains Jamie's Italian, Prezzo and Byron Burger are also using the process to shut sites.
Separately, Marks and Spencer is in the middle of a store closure plan and will shut six by the end of April, while a further seven will close later this year."
‍
Source – BBC News